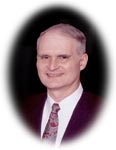 Scott Neumann has held various positions in his 30 years plus in the insurance industry. A unique breadth was gained from having worked with companies on different levels; from home offices to field offices; Managing General Agencies to independent insurance agency. As such he has worked closely with all type of clients from international reinsurers to family businesses.

Scott supervised a US territory as well as a Belgium operation for the Aetna home office Commercial Division and coordinated product development and underwriting for various product lines.

As a manager for Peerless he worked both on the home office and field office level and moved his department from Georgia to Charlotte,NC and recruited and trained new employees for a field office operation.

At Great American he re-established a waning territory as an underwriting market representative for all commercial lines of business. He made presentations at various high level meetings including those attended by the company president and before the Charlotte Chamber of Commerce. He was also involved with Loss Prevention. Scott reported to the Senior Vice President.

A unique opportunity presented itself with Berkshire Hathaway to work for the president. And establish its first branch office in North Carolina.

The Chartered Property and Casualty Underwriter (CPCU) designation was completed in 1990. A year later the Associate in Risk Management (ARM) was attained. He was also among the first to earn the Associate in Marine Insurance Management (AMIM) designation.

Scott graduated with honors from U.S. Merchant Marine Academy Kings Point, one of the five federal academies, which he attended with congressional appointment. Extensive work has also been done on an MBA degree.

In 1999 Scott founded his own insurance operation, serving the insurance needs of businesses all across the southeast. He is licensed to do all types of property and liability insurance, including all lines of business insurance.